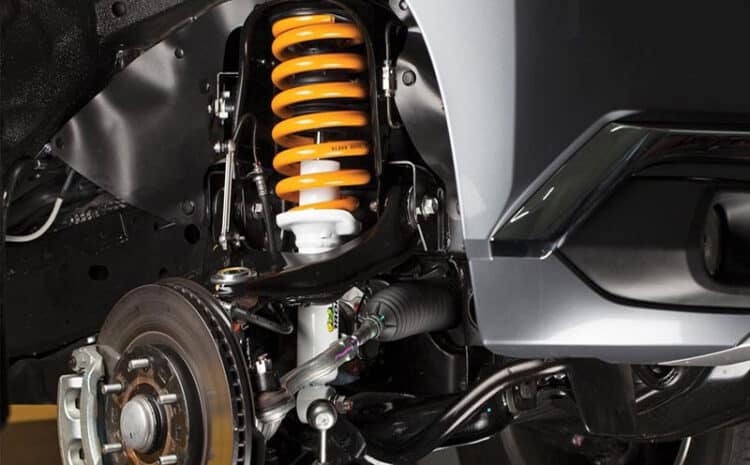 Benefits of Getting Car Suspension Services Every 6 Months
Buying a vehicle is not a big problem. Maintaining it is. You must check your car timely so it does not embarrass you later while driving. A good car has a good suspension. Various automobile workshops offer these services for your vehicles.
Dar Al Madina Garage offers the best automobile services in UAE. It offers valuable and affordable suspension services in Dubai. You can consult them personally by visiting their garage in Dubai. Or through their online pages.
The working hours are Sat-Sun 7.30 am-7.30 pm.
What is a Suspension Service?
A suspension system of your car keeps it balanced to offer smooth driving. Its main location is in your car's undercarriage.
A modern car's suspension has springs, clamps, wishbones, dampers, and links. All of these parts work together to adjust according to the road conditions or driving surfaces to smooth out the ride.
Recommended Frequency for Getting Your Car Suspension Services Done
Normally, the service intervals are defined by the usage and mileage of services. Most car manufacturers recommend getting your car suspension services done every six months.
Several services are recommended after your car travels for at least 10,000 miles or six months.
Different car systems also show if your car needs suspension services or not.
You should also not avoid different warning signs if your car is showing them even before 10,000 miles or six months.
If your expert mechanics tell you to go for "interim services," or if he says to handle the car with care, you should follow him.
You should get your car checked after 3 to 4 months if you use your car for long distances.
If something is wearing down the car, the mechanic shows that everything is alright, but if you feel something fishy, you should get your car's suspension services done soon by other expert mechanics.
How Often Do Your Car Needs Suspension Services?
Experts recommend having professional car servicing and maintenance after your car has traveled for 10,000 km or every six months. Modern cars have longer servicing intervals, usually 15,000 km or 12 months. Latest engines are more complicated and are more prone to carelessness. You should not take tension and visit the service station before six months or without any warning sign from your car.
However, every car is different from the other and has different requirements. The above information is the ideal information for every car. But if you use your car more often, abruptly, or for longer distances, your car will need the services done earlier and more often than other cars.
You can also check your car timely and see the manufacturer's guidelines regarding car services for your specific car.
It would be best if you mentioned your car service schedule in your notebook in the car or on your phone so that you do not miss the schedule for the next service time.
The Problem with Extended Service Intervals
If due to any problem, you feel like you won't be able to go for timely suspension service, you should check the following parameters more often:
Up engine oil and other services, so your car keeps working smoothly.
Check the general performance and condition of the car.
Change consumables like oil filters, air filters, etc.
Verify if safety systems are working well.
Check the level and quality of the fluids in the car.
What You Must Do If You Choose to Get Your Car Serviced Yearly
If due to your busy work schedule or due to your laziness, you prefer to get your car services yearly, then you must keep a check on the following things of your car more often, such as every 1 or 2 months:
Check engine oil quality and level more often.
Look if there is any oil leakage under the vehicle or any other part of the vehicle.
Your car gets heat-up easily and more often.
Check the battery terminals often.
Check the coolant level.
Keep a check on the windscreen washer fluid level.
Check if the tires have bulges, uneven wear, or foreign objects.
Look for brake problem symptoms such as a burning smell or squealing noise.
If the ride becomes bumpy with time or you hear strange noises while your car runs on the road.
Some Issues with Car Suspension Services
Getting car suspension services can often take ages if any of these problems occur in your car:
Suppose your car's tail lights and indicators are not working. You are also not likely to detect minor fluid leaks until they cause the occurrence of a fault or when an indicator turns on. So it would be best if you worked on it.
If the inside of your car is filled with essential parts that can be damaged, you might encounter large speed bumps, potholes, and uneven roads.
The deterioration of components in your car's braking system can also result in uneven wear of the brakes. If this issue is not addressed, it can lead to underperformance or brake failure.
There is also the possibility of bent wheels or developing an alignment issue due to flying stones and road debris damage.
Your car's tires remain in constant touch with the road, and it is not unusual for your car to encounter foreign objects such as small nails and metal wires stuck inside the tires. Delayed service permits these foreign materials to stay longer within your car's tires and can cause punctures or increase the damage to the tire.
Finding Ideal Car Service Interval
Finding an ideal car service interval is a difficult question. It depends upon numerous factors that vary in each car, such as
Age of car
Amount of use
Type of roads used for driving
Quality of maintenance services
Car usage pattern etc.
Frequent small-distance driving, idling for longer durations, off-road usage, towing, and regular use on rough roads can put your car in the severe usage category that needs checkups more often.
Best Car Garage Workshop Service Station in Al Quoz, Dubai, UAE
Dar Al Madina Garage is the best car service provider for its Customers providing them with premium Quality Automobile repairing, Car Ceramic Coating & Detailing, Car Wash & Cleaning Services, along with Car Body Works and Painting since 2005. It is the best Car Garage in Dubai, making the Automotive Industry a lot easier with its latest technology equipment and incomparable Expert mechanics.
Why Choose Dar Al Madina Garage for Your Car's Suspension Services
Fast Feature Delivery
Dar Al Madina garage has a special mechanic service. They have a team that provides car mechanics. The fast delivery is the best feature that makes it unique and the most opted choice for everyone in UAE. The fast feature delivery is 24/7 available for them.
Reasonable Price
The most eye-catching feature of Dar Al Madina Garage for most people is its reasonable price. The expert mechanics in the team fixes all car problems of Porsche, Audi, etc. The reasonable price helps in attracting more customers.
Expert Mechanics
The Dar Al Madina Garage's expert mechanics help solve all the car problems. It can help in removing the suspension problems of your vehicle. The well-trained staff handles all queries professionally and is capable of solving all car problems.
More Than 5000 Clients
Dar Al Madina Garage is the best automobile garage in the UAE. We are proud to announce that Dar Al Madina Garage has served more than 5000 clients satisfactorily.