Top 10 Car Service Centers to get the best car repair services in Dubai, UAE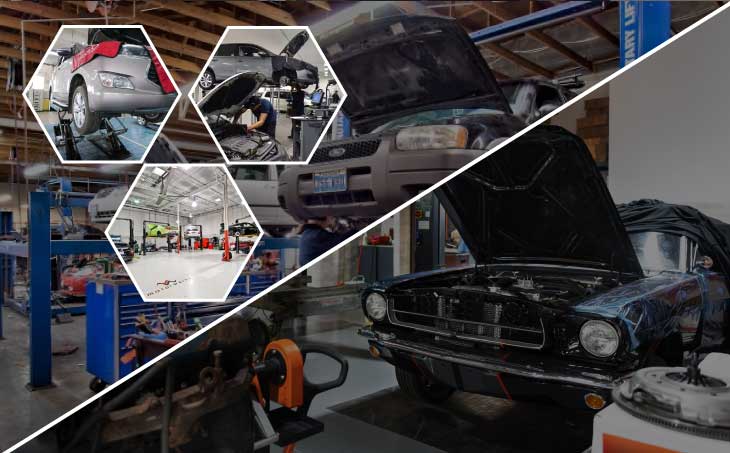 Exploring the Best Car Service Centers for Quality and Affordable Car Repairs
As per recent statistics, nearly half of the UAE's population owns a personal vehicle, highlighting the significance of automobiles in this bustling region. Despite the well-established public transportation network, a substantial number of residents prefer the convenience of their own vehicles. However, owning a vehicle also entails proper maintenance to ensure its longevity and smooth performance. To address this demand, a growing number of car repair centers have sprung up across Dubai and other Emirates. In this comprehensive guide, we'll delve into the top 10 car service centers in UAE, providing you with insights into where to find quality, cost-effective car repairs.
1. Dar Al Madina Garage – The Pinnacle of Car Service Excellence
Spearheading our list is Dar Al Madina Garage, a trusted name in the realm of automotive maintenance. With a legacy spanning over four decades, this renowned garage has solidified its reputation for delivering a spectrum of services ranging from car detailing to accident repairs. Boasting dedicated customer service and competitive rates, Dar Al Madina Garage has earned its spot at the forefront of car care in the UAE. With locations in Al Quoz Industrial Area, Dubai, and Sharjah, they offer comprehensive solutions for all your vehicle's needs. We offer alternative garage services for famous German car brands and American car brands in Dubai, UAE. That includes: Porche repair, Audi repair, BMW repair, Dodge repair and other famous car brands in Dubai.
Discover more at almadinagarage.com.
2. Zone Auto Care – Decades of Excellence in Dubai
With a rich history spanning four decades, Zone Auto Care has been a reliable partner for car enthusiasts in Dubai. Offering a diverse array of services including car detailing and accident repairs, this reputable garage is known for its customer-centric approach and affordability. With enticing discounts of 25%-30% on current services, Zone Auto Care continues to uphold its commitment to quality. They are located in Al Quoz Industrial Area, Dubai, and Sharjah.
3. Aarya Auto Repair – Dedicated to Excellence
Aarya Auto Repair stands as a haven for top-branded car servicing. Covering services from car AC repairs to meticulous detailing, their mission revolves around delivering timely and satisfactory solutions to customers. With branches in Abu Dhabi and Dubai, you can easily book services online or visit their centers for seamless car care.
4. Checkpoint – Precision for Prestigious Brands
Checkpoint specializes in delivering unparalleled services for high-end brands such as BMW, Range Rover, Audi, and Porsche. Operating out of Al Quoz Industrial Area, Dubai, their skilled team handles interior fixes, complete makeovers, and more, ensuring your vehicle is in expert hands.
5. Zdegree – Tire Experts and Beyond
Zdegree is renowned for its expertise in tire replacement services, offering the convenience of both garage visits and onsite service calls. Beyond repairs, Zegree provides high-quality tires that can be purchased online and installed at your preferred location. With multiple branches across Dubai, their commitment to affordability extends to Easy Installment plans, making repairs even more accessible.
6. Al Ghassan Auto Balance Workshop – Expertise in Sharjah
Al Ghassan Auto Balance Workshop in Sharjah boasts a seasoned team, offering services ranging from wheel replacement to brake work and oil changes. Known for their competitive pricing and extensive experience, they stand as a go-to car maintenance center in the region.
7. AAA Dubai – Expertise for Range Rover and Land Rover
AAA Dubai is celebrated for its specialized services for Range Rovers and Land Rovers. Providing transparent pre-service quotes and competitive rates, their offerings extend to various vehicle services. Located in Rashi Diya, Dubai, AAA Dubai is a trusted name in automotive care.
8. Cars-Clinic – Comprehensive Care for All Brands
Cars-Clinic caters to a wide range of brands, providing services such as AC repair, car detailing, painting, dent repair, and more. Their affordability and comprehensive offerings position them as a reliable choice in the Rashi Diya, Dubai region.
9. GT AutoCentre – A Holistic Car Care Destination
GT AutoCentre offers a comprehensive suite of services, from detailing and body repairs to paintwork and dent removal. Their transparent pre-service value provides customers with a clear understanding of costs. Backed by insurance companies, GT AutoCentre has earned a solid reputation and is situated in Al Quoz, Dubai.
10. Das Centre – Specialized Excellence in Dubai
Das Centre's specialization lies in premium brands like Audi, Ferrari, Mercedes, and BMW. Offering a range of services including AC repair, tuning, engine work, and more, they have established themselves as a leader in car repair. Located in Al Quoz Industrial Area 3, Dubai, Das Centre provides tailored solutions for upscale vehicles.
Conclusion: Prioritizing Car Care for Longevity
As the UAE's vehicle ownership continues to grow, it's crucial to address car maintenance as a priority. Neglecting timely servicing can lead to major issues down the road. These top 10 car service centers in the UAE offer a mix of expertise, affordability, and convenience to cater to a diverse range of car owners. Whether you seek routine maintenance, extensive repairs, or specialized care for premium brands, these centers stand ready to provide quality solutions. Remember, consistent car care not only ensures your vehicle's longevity but also contributes to a safer and more enjoyable driving experience.