The Best Ways to Take Good Care of Car Bodywork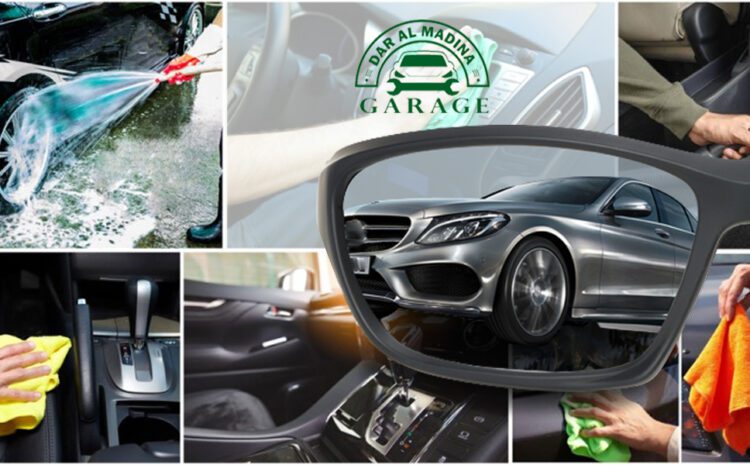 Introduction:
Taking good care of it is very important for maintaining its overall value and appearance. Every individual wants to keep their cars in good condition, so they used to go for car bodywork services. For this purpose, you need to maintain and clean your car in the best possible manner. If you are searching for the best car bodywork service near me, Dar Al Madina is one of the top car garages in Dubai. Well-maintained bodywork increases the longevity of your car. We are providing certain car bodywork services in Al Quoz, Dubai, that include car bodywork, car denting services, and many more.
Best tips for taking care of car bodywork
We have mentioned several tips for car bodywork that will help you maintain the value of your car and keep it in optimal condition.
Protection from harsh exposure:
One of the main reasons for bad car bodywork is harsh sun exposure. Harsh weather conditions can severely damage car bodywork. You need to park your car in a covered place to protect it from the sun's UV rays, rain, etc. UV rays play a vital role in fading car paint. For that, you must invest in quality UV-protection wax for your car.
Proper cleaning and washing:
Regularly washing your car is an essential part of maintaining its bodywork and appearance. The important thing to remember is to avoid cleaning your car during the daytime. Avoid using harsh materials for cleaning. Use organic shampoo, a soft sponge, and a microfiber cloth to avoid any scratches on a car's body.
Proper painting and polishing:
When it come to your vehicle's appearance, a well-maintained paint job and a polished finish can make all the difference. Proper painting and polishing not only enhance the aesthetics of your vehicle but also protect its exterior from the elements. Dar Al Madina provides the quality services of proper painting and polishing, contributing to the car's overall appearance.
Avoid car denting and deep scratches:
You must be careful while driving and parking a car to avoid any car dents and scratches. If you find any car dents, you are advised to take them to a car denting service. Car dents and deep scratches can be best fixed by skilled professionals in the best possible manner.
Proper and regular inspection:
You are advised to regularly inspect your car to find any damage. Finding issues instantly can save you from high expenses. If you have caught any issues, it is better to consult the professionals at Dar Al Madina Car Garage.
Professional Car Bodywork Service:
For more extensive repairs or restoration work, it is advisable to seek the assistance of a professional car bodywork service. They have the expertise and tools to handle various bodywork issues, including dent removal, paint touch-ups, and panel replacement. When searching for a car bodywork service near you, consider their reputation, experience, and customer reviews.
What is the right time for cleaning?
The main thing you need to focus on is the cleaning conditions. Most people do not focus on conditions and face challenges. The right cleaning time may depend on the weather conditions. Do not start cleaning just after a long journey. Let the car get cool and let the temptation go out because heat decreases the effectiveness of applied cleaning products. This way, you only damage the car's bodywork rather than cleaning it.
Why choose car bodywork and car denting services at Dar Al Madina?
Dar Al Madina has been providing reliable service to clients for many years. We follow all the safety measures and use quality machinery for car bodywork and car denting services. We provide two years of guarantee regarding car bodywork. We are experts in handling any problems and providing the best possible solution. We have a well-experienced staff that provides 24/7 service at a reasonable and affordable price. You can feel comfortable handing over your car to them. They inspect every minor issue, identify them, and give the best service ever that lasts in the long term. While working, they give proper attention and work to their work.
Conclusion:
Good care of car bodywork in a regular routine requires more attention and effort. You can enhance your car's value and keep it in optimal condition by considering the above-mentioned tips. All these ways are very essential for car bodywork service. For any complex issues, you need to get a reliable car bodywork service from professionals near you. Car bodywork and the best car denting service at Dar Al Madina not only enhance the appearance but also contribute to its longevity. We have dedicated and experienced professionals who provide quality services. We give you an exciting and comfortable driving experience.