Reasons you should choose authentic and genuine automotive parts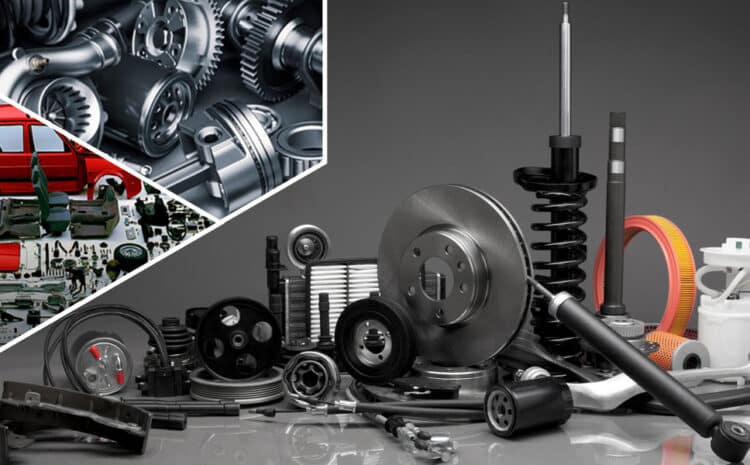 An automobile possesses more than 30,000 components and parts. The parts need to last a lifetime to work at their optimum, which is an obvious phenomenon. When a component malfunctions, it has to be repaired or replaced.
In addition, wear and tear from prolonged use, accidents, and other situations that result in the failure of an auto part are other causes for replacement and repair.
There are several alternatives accessible for an automobile when changing the auto spare parts.
What are the options for Replacing Automobile Spare Parts?
Here are the options for automotive spare parts replacement at the car garage near the business bay.
·         Genuine/ Authentic automotive spare parts:
Genuine components are those that are supplied directly by the automaker. You don't need to be worried about the workmanship of genuine parts because they are identical to the item they are replacing.
·         Original Equipment Manufacturer (OEM) parts:
It is frequently believed that OEM components are authentic. So, that is neither correct nor incorrect. The business that constructed the vehicle components utilized by the maker makes OEM, or Original Equipment Manufacturer, parts. As they are utilized by the car's creator, OEM parts are just as terrific as genuine ones. However, it is important to note that the manufacturer may not always be identified by the name on the OEM part.
·         Aftermarket spare components/ parts:
The spare parts are swapped out with aftermarket spare parts. The manufacturer does not produce aftermarket components. Instead, third parties do. Aftermarket components are reasonably priced. However, the quality cannot be guaranteed to be high. Several independent businesses provide replacement components of a caliber comparable to that of the manufacturer. Moreover, some car service stations offer low-quality spare components.
Dar Al Madina Garage is committed to providing high-quality parts for its clients. However, we advise against skipping out on authentic, Original, and genuine automotive parts.
Why You Should Use Authentic/ Genuine Spare Parts for Automobile?
·         Identical replacement:
You receive the absolute same component when you choose to buy a genuine spare part as a substitute. Additionally, you don't need to be concerned about your car's efficiency if you obtain service from the best car garage in Dubai. With aftermarket spare parts, there is a possibility that the new part is not precisely the same. They might be causing issues down the road and the potential for more loss at any moment. Therefore, expert automobile mechanics prefer to recommend genuine automotive parts.
·         Superior Quality:
The automobile manufacturer itself verifies and tests the authentic and genuine auto components. You don't need to be concerned about the car part's quality. Genuine or OEM components undergo several quality checks and analyses throughout production. Those procedures are making them more dependable and long-lasting. The production of authentic car parts adheres to industry benchmarks, improving product performance.
·         Supported by Warranty:
A guarantee and warranty are offered with the original car parts. As was already said that the brand that makes the cars itself manufactures the original spare parts. So, the parts have a warranty that lasts for a specific amount of time. While one must keep in mind that there are conditions to meet in order to make a claim about warranty.
Is buying Aftermarket Spare Parts All right?
It is important to note that not each of the aftermarket spare parts is substandard. There might be aftermarket part producers who provide just as nice spare parts. Especially in comparison to authentic spare parts, aftermarket components are often less expensive. In such circumstances, it is advisable to inquire regarding the actual quality of your spare parts. Ask the car service station that you consider before making a purchase from a supplier.
Where to look for Genuine Automotive Parts at the Car Service Station?
For a variety of auto manufacturers such as Hyundai, Mercedes, BMW, Audi, Porsche, GMC, Dodge, Volkswagen, Chevrolet, and more. Dar al Madina Garage is the finest car garage in the business bay. We are a top provider and distributor of Authentic Spare parts.
Since its founding in Dubai in 2005, Dar al Madina Garage has continuously operated. We have a reputation for ensuring the satisfaction of our clients.
Together with providing high-quality auto repair, car ceramic coating, car detailing, car washing, and wiping services. Additional are car painting, we are happy to serve our customers. With the use of cutting-edge technology, superior technicians, and the best car garage in Dubai. We have led the way in simplifying the automobile industry.
Conclusion:
Many car owners in Dubai consider buying spare parts from non-specialist car service stations. This may benefit them in expense for a shorter period. But they have to bare the expensive solutions later on in the long run. Because the outcomes of compromising the automobile services have a huge payback.
It is always advised to use genuine or Original Equipment Manufacturers when replacing the car's spare parts. They offer more visible advantages. In the long term, they are more dependable and lasting. Therefore, Dar al Madina Garage offers you the best genuine car spare parts at a one-stop garage in Dubai.