Why Get Your Car Serviced in a Dubai Independent Workshop?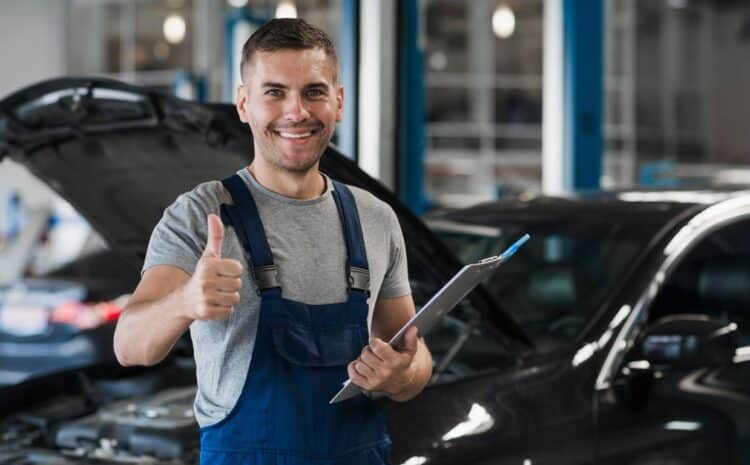 Numerous car owners get confused when getting their cars serviced at a Dubai workshop. They have 2 options for either separate services and the other one is said to be the services from an accredited car workshop.
While deciding on such options, take into account various elements. Such as the pricing of car maintenance, prestige, and expertise of the car service provider/ mechanic.
Car Service Cost:
In comparison to authorized repair centers, independent car workshops undoubtedly give their consumers much more discounts on fees.
While genuine components are also accessible in accordance with the manufacturer's advice. There would be equivalent quality for a number of services like change oil or oil filter replacements.
Since labor expenses fluctuate greatly but material costs, such as the price of engine maintenance or filters. They are comparable, choosing an independent workshop might not be a terrible idea either.
Dar Al Madina Garage must be a prime choice for individuals who want to have their car serviced. You may expect all the maintenance services for your automobile at Dubai car Service station.
Supplement Car Services:
The value to customer retention is necessary for the car workshop in Dubai. Nevertheless, if you are a regular customer of an independent workshop. You may have supplementary discounts and price concessions over some car maintenance services. Meanwhile, authorized service stations usually don't have such benefits.
Moreover, if you carry on your car serviced in Dubai there is a chance you may avail other advantages.
When these cost savings begin to add up, they are no longer necessary. An authorized service center may have offerings, but they generally do not deal with rewards programs or any supplemental services.
Currently, even independent car workshops are furnished with the cutting-edge amenities you would anticipate in a licensed servicing facility. Saving some money would thus be a good decision if the foundation for your automobile is of high quality and is required.
For all of your auto repair and upkeep requirements, use Dar Al Madina Garage.
Pick and Drop car service advantage:
Different car workshops offer this benefit i.e. to pick up your automobile from your place and drop it off. Commonly, the fundamental options for car services don't require much time. Additionally, they are not so complicated. Therefore, you may opt for an independent yet reliable car workshop in Dubai. Dar Al Madina Garage can be your highest recommended car services partner.
You may also choose to have car engine maintenance from a local car workshop as soon as you are satisfied. These days, the trusted and popular car repair and maintenance garages offer you the finest and original car parts. They focus on work quality and customer retention.
Hence, there is no doubt that visiting the independent car workshop in Dubai is the ideal situation to all. The reason is it is cost-effective, your car is serviced up to your satisfaction mark, and so on.
Specialized knowledge of certain brands and models:
Specialization today extends beyond authorized service centers. Numerous skilled mechanics are employed by independent car workshops to work on a range of makes and models. Standard operating procedures (SOPs) are followed by many brands. The majority of car workshops for car service in Dubai do so in accordance with the manufacturer's advice.
The majority of approved service centers struggle with workload, yet they all adhere to the standard operating guidelines (SOPs). Typically, there is a wait and you don't have your car serviced right away.
When you're at work, you can't even get that near your car. While independent garages provide you the chance to stay on top of your car's maintenance issues.
When you come to Dar al Madina Garage satisfies whether it's major like engine maintenance there would be no room for doubt.