A Guide for Deciding the Right Time for an Oil Change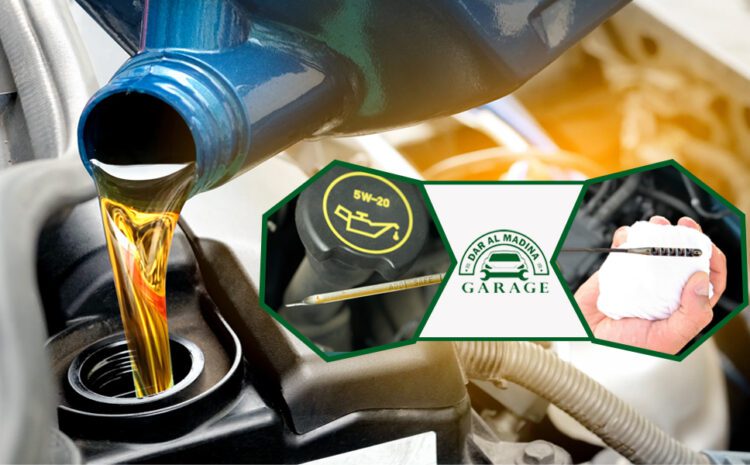 Introduction:
To maintain your car's life and provide better engine services, you most likely need to change your car's oil regularly. Regular changes in oil increase the performance of your car's engine in the long term. For long-term car service, you need to use the right oil for your car. This informative web blog gives you a complete guide to determining the optimal time to get a car oil change. There are certain tips and tricks that will surely help you understand the entire procedure regarding the Change oil service. For professional knowledge regarding the need for an oil change, we highly recommend a Dar Al Madina car garage near Al Quoz 4 in Dubai.
Understanding the right time for Change oil service:
The following steps help you to understand the right time for an Change oil service.
Follow the manufacturer's recommendation:
You must ask about the recommended time to change the oil. The recommendation of the manufacturer is a good starting point to follow for car services. They provide you with complete guidelines regarding all services.
Age of vehicle:
The age and mileage of your vehicle play a vital role in determining the frequency of oil changes. Older vehicles or those with higher mileage need more Change oil services to overcome oil breakdowns.
Driving conditions:
If you drive a car in extreme weather, dusted, or polluted environments, your engine may require frequent oil changes. Consider your driving style and conditions before getting an Change oil service.
Understand the performance:
Consider signs of oil-related issues and pay attention to its performance. It includes engine noises, reduced fuel efficiency, and warning lights that indicate the need to change oil.
Type of oil:
The duration depends on the type and quality of oil you are using. Synthetic oils generally have a longer service life than conventional oils. If your vehicle uses synthetic oil, you will have more time to change the oil.
Change oil services are very important for engine health and performance. Consult with the professionals at Dar Al Madina Car Garage near Al Quoz 4 for better and more timely Change oil services. They can assess your vehicle's specific needs and provide personalized recommendations based on factors like your driving habits and vehicle condition.
What is the importance of a car garage near Al Quoz 4?
It has great importance in enhancing the overall performance of the Change oil service. The most important point is the right car garage you must use for your car services. Certain benefits have been discussed below.
Fuel Efficiency:
The timely process of oil changing optimizes engine performance and gives better savings on the pumps. Clean oil reduces friction and helps the engine work smoothly. It enhances the improvement of fuel efficiency if the engine does not have to run hard.
Engine Lubrication:
As oil acts as a lubricant, it decreases the friction between the parts of the engine. It acts as a barrier that protects against wear and tear. A timely oil change ensures that your car's engine is properly lubricated. It protects the car engine from rust formation. It helps your car's engine run efficiently and smoothly. Regular oil changes ensure that your car's engine is properly protected, which extends its life.
Engine cleanliness:
The main advantage of an Change oil service is that it makes your engine clean. If the car engine is full of dirt, it makes the engine completely failed. which results in less effectiveness and a high repair cost. The car garage near Al Quoz 4 provides great car services that fix your queries.
Prevent engine overheating:
The car engine usually gets heated up while driving. A change of oil prevents the engine from overheating. Regular Change oil service reduces overheating and becomes effective in maintaining the engine temperature.
The best car garage services in Dubai:
Every individual wants to maintain the car's quality in the best possible way. People also wish to enhance the car's appearance. For appearance and quality change oil services, you need to contact Dar Al Madina car garage near Al Quoz 4. We offer a well-advanced variety of services that include change oil service, car engine repair, car AC service, car ceramic coating, car suspension services, car maintenance,car brakes services, car cleaning, car body paints, etc. Our experts give you the best possible service in solving all the issues that come your way. We have well-advanced systems and provide car service at a reasonable price. Our staff is professional and well-trained, offering every possible service you are looking for. We are available 24/7; you can schedule an appointment anytime.