How To Lower Maintenance Costs on Car Repair Services in Dubai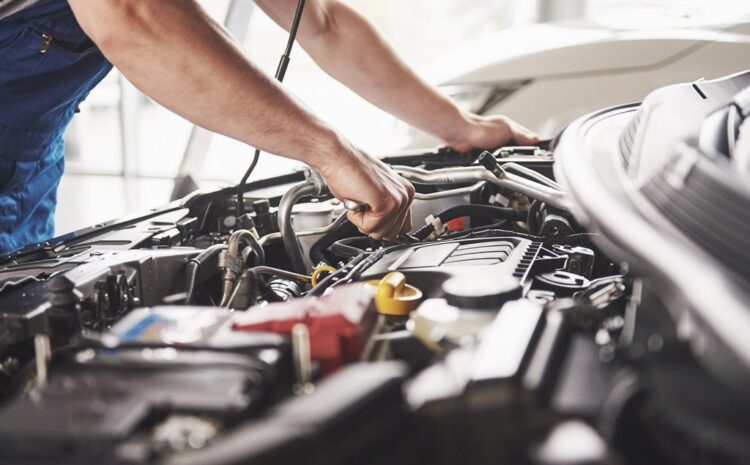 How To Lower Maintenance Costs on Car Repair Services in Dubai?
Purchasing a car in Dubai can pique your interest in taking long excursions and travelling to work without the hassles of public transportation. However, it would come with the additional cost of maintenance so find the best car mechanic in Al Quoz. However, it is not a cause for alarm because these suggestions might help you save money on car maintenance in Dubai. Every now and then, your car requires repair and maintenance. If you think you need to know a lot about these and save money on car repairs, these suggestions are for you.
Tips To maintain The Lower Cost Of Car Repair
These tips will help you to get the best car service offers in Dubai. So follow these to keep the low cost and get the best car service in Dubai:
Pick Your Car Service Center Wisely
Choosing the best car service center in Dubai is half the battle regarding car maintenance costs. Some brands tend to be more expensive in terms of repairs and replacement parts. Choosing a BMW over a Toyota, for example, would imply higher average prices. As a result, be astute and wise in your decision-making. Your initial decision could save you thousands of AED in future maintenance costs.
Good Insurance Policy
Insurance is one of the most expensive fees connected with owning a car and indirectly contributes to your total maintenance car service Dubai prices. Yes, it can save your life when recovering from a collision or severe breakdown with auto parts, but paying such insurance premiums can quickly drain your bank account. So, when choosing insurance packages, be cautious and don't go overboard.
Discounts And Warranties
Regularly, the well-known car service center in Dubai runs special promotions. So keep an eye out for coupons that can help you save a large amount of money. Similarly, be aware of what your warranty covers to take advantage of free coverage until your car's warranty expires.
Find Out Average Cost of Auto Repairs Is In Your Area
You may examine estimates of car service Dubai prices supplied by several service providers around you with the Car facility app. They'll provide you with several reasonable quotations and auto repair estimates. You can choose from a variety of automobile service providers in your area.
Pay Attention To Warning Signs
If your car's check engine light turns on after starting it up, get it checked immediately. If the check engine light on your car flashes on and off, have it towed to your preferred car service center nearby. Don't ignore the flashing light; it could result in severe engine damage or engine replacement.
Craftsmanship
The mechanic, like a surgeon, operates on your car, and a poorly done operation could result in many returns to the best car service center in Dubai. So start looking for someone trustworthy and talented—those who are well-versed in their field and would not take advantage of you. Repairing an automobile necessitates to a specific level of craftsmanship, and those who lack it are not the people you should use.
Find A Repair Specialist
Dings, dents, and chips in the paint finish are possible. In this situation, the car service center will want to sand down all the damaged or chipped components, repaint, and re-clear coat the entire vehicle, which will be very costly. You can ask at used car lots to see who fixes dings and dents on automobiles that come in for resale and who repairs them. Repair dents and dings on your automobile to help prevent rust and retain the value of your vehicle.
DIY Projects Include
Specific car maintenance tasks can be completed through car service at home in Dubai. When you have the know-how, changing your air filter and wiper blades is simple. Ask the worker for the part at your local auto parts store to assist you in selecting the correct wiper blade or air filter for your vehicle. Then enlist his assistance in putting the parts together. If they show you how, then you'll save money, and they'll ensure you'll come back to them for components.
Find Used Parts
Once you've decided to proceed with a repair, you can inquire about used parts. Your car's headlight gets smashed up and water in it now and then, or you shatter a side-view mirror. Sometimes you can save a lot of money by replacing those parts with used parts. When looking for a used product, seek the best quality rather than the cheapest alternative. If you buy a secondhand part that breaks soon after you buy it, it will cost you more money in the long run.
By following these guidelines, you may make buying a car in Dubai less terrifying and better equipped for the future. No car-related issue is too tricky for the car service centers, Visit there and you can get solutions to any car-related questions.