Top 10 Car Garages in Dubai to get the best Auto Repair Service in UAE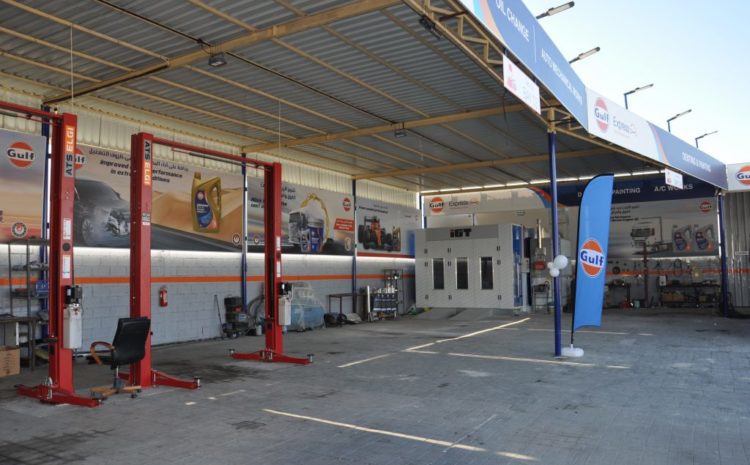 Top 10 Car Garages in Dubai to get the best Auto Repair Service in UAE
Introduction
According to a recent poll, 50% of the UAE's population owns one automobile for every two individuals. Although public transportation is widely available, many in the UAE prefer to drive their cars. Having your automobile is unquestionably necessary and convenient if properly maintained.
Everyone understands the importance of maintaining your vehicle and being inspected every 6-7 months. It keeps the car from having major issues. As the number of automobiles on the road grows, so does the number of car repair garages in Dubai UAE and the other Emirates.
If you don't select the correct repair business, car maintenance in Dubai can be time-consuming and expensive. With a little investigation, though, you may find servicing and repair workshops in Dubai that provide high-quality care and services at cheap pricing.
Dar Al Madina garage is a general automobile repair workshop with an excellent reputation for providing the best quality services. We are based in Dubai, conveniently located in Al Quoz, and operated with over 20 years of experience in the automotive industry.
Dar Al Madina garage is your final destination for all kinds of automotive repair services. We have a highly skilled and dedicated team of professionals, committed to giving you the most comfortable & exciting motoring experience and a host of Quality Services extending to spheres of genuine accessories, servicing & attention.
We are Providing:
Car Maintenance Service Station
Oil Filter Change
Car Engine Repair
Car Brake Services
Car Body Work
Car Body Paint
Car Wash & Cleaning Service
Car's Ceramic Coating
Car's AC Services
Car Scanning Diagnosis
Major & Minor Services
Car Suspension Services
Pre Purchase Inspection
Arya Premium Auto Services
they will work hard every day to persuade their clients to spread the word about them and to continue doing business with them for many years and generations in their families. they have been serving the needs of Luxury Car Clients for over a decade and have built a reputation as the UAE's Premium Car specialist in the marque. This car repairing garage in Dubai UAE is highly trained engineers who have extensive experience working with luxury vehicles of all makes and models. We've been delivering amazing automobile repair and maintenance services for more than a decade. We've earned a stellar reputation for upholding the high standards that all of the customers have grown to expect throughout that time.
Furthermore, they can make this procedure easier for you by coordinating collection and delivery. Because they live and work in the United Arab Emirates, they understand how difficult it may be to find the perfect service center for your luxury vehicle. That's why we're the best car repair workshop in Al Quoz for you seven days a week, offering assistance and helping you locate the right service for your needs.
PerfectFix is one of the best car repair garages in Dubai UAE's oldest automotive service company, having been in operation for over three decades. The skilled crew can repair your vehicle regardless of the model or manufacture. PerfectFix is also one of Dubai's best auto polish service centers.
Customers appreciate the fact that Perfect Fix provides pick-up and drop-off services. If you have your automobile picked up in the morning, it will be repaired and returned to you in the evening, saving you time and effort. As a result, it's no surprise that it's one of the best car repair garages providing services including:
Car upkeep in general.
Change the oil.
Brake inspection
Tire inspection, repair, and replacement
Balance the wheels.
Painting and denting
Polish the interior and exterior.
Major engine work is required.
Work on the muffler and exhaust system.
Premier Automobile Care
Premier Automobile Care is also one of the Leading car workshop garages in Al Quoz, the most well-known car service provider. The staff regularly goes through intensive training to become familiar with new procedures and innovative mechanical tools.
Luxury automobiles are looked after by specialist personnel. So, if you possess a high-end car, this can be the best option for your Dubai car service.
In-depth examination.
Maintenance and repair.
Checkup on the A/C.
They are repairing the body.
Window Tinting is a service that tints windows.
Orange Auto is distinct from other auto repair shops in several ways. Their unique customer-centric approach, talented team, modern equipment, relaxing reception area, and connections with some of the industry's leading companies ensure that the service you receive at Orange Auto is far superior to that of a typical garage.
Orange Auto is a family-owned business in Dubai that provides excellent automotive servicing. Only branded components and accessories are installed to ensure that your car's performance continues at its peak. Orange Auto has a reputation for being one of Dubai's most customer-friendly car maintenance firms.
You've come to the right place if you're seeking the best car repair garage in Dubai UAE. Orange Auto is one of the few garages in Dubai that provides 3M car tinting. Their personnel has been educated by 3M and exclusively uses the industry leader's vehicle tinting products. All types of cars, including sedans, SUVs, trucks, and buses, can be serviced and repaired since they have the space, equipment, and knowledge to do so.
Tire and wheel maintenance.
Cars need to have their oil changed.
Battery Maintenance
Car Maintenance.
Repair the air conditioner.
Car wash service is available.
Suspension and brakes
Another top car repair garage in Dubai UAE is Max Garage. It has a good reputation among the emirate's petrol heads and adheres to the highest standards to ensure complete customer satisfaction. Max Garage can have your automobile running in no time, thanks to its 40 years of experience and great staff of mechanics and engineers.
Max Garage provides the following services:
Engine, Mechanical, and Brakes
The electrical and air conditioning systems are both in good working order.
Paint and Body Collision Repair.
Alignment and tires
Roadside assistance is available.
It's time to call a battery.
Inspection before purchase
AMC and Fleet Service.
Radiant car repair garage in Dubai UAE has built a devoted customer base over the last 22 years. Their exceptional quality of work and dependable and cheap services have won them a reputation in the industry. Radiant Vehicle Workshop is one of the best car garages in Dubai because of its technologically advanced setup, competent specialists, and willingness to go the extra mile for the customer.
The following services are available:
Mechanic Repair is a term used to describe the work of a mechanic.
Repair the transmission.
Diagnose & Electric.
Vehicle Services are available.
Services for air conditioning.
Spare parts are available.
Service of Recovery.
Painting And Denting
ZDegree is one of the major car repair garages in Dubai UAE that provides vehicle repair services. Whether you're a single client or a business with a fleet of vehicles, ZDegree can help you with all of your automotive issues. Zdegree has eight operational centers around the UAE; therefore, if you search for "auto servicing firms near me," the company's service center will most likely come up. ZDegree provides all standard services, such as mechanical, electrical, vehicle components repair, tyre, car washing, A/C, and oil change.
Pre-ordering Services
Purchasing a car is a time-consuming procedure that requires a large financial expenditure. When purchasing a used vehicle, it is recommended to obtain an expert opinion on its condition. You can test a vehicle with Zdegree before making a final decision. A thorough car inspection can reveal all of the vehicle's possible problems. Though it is an additional cost, this simple inspection can save you a lot of money on future auto repairs in Dubai.
Sunshine car repair garage in Dubai UAE is a wonderful choice if you want a rapid, effective solution to all of your car problems. They provide a comprehensive range of services for all vehicles at competitive costs. Even better, you can make an appointment through their official website.
Among the services provided are:
Repairing the air conditioning system.
Contracts for annual maintenance.
Hoses and belts
BodyWorks is a company that sells cosmetics.
Repair brakes.
Customization of automobiles.
Restoration of automobiles.
Electrical Installations.
Engine troubleshooting.
Management of the fleet.
Filters, lubricant, and oil
Mechanical Engineering.
Other Automobile Services
Pal Vehicle Garage is a Vehicle Testing Centre recognized by the RTA and one of the best car repair garages in Dubai UAE cheapest auto repair companies. Their 45,000-square-foot workshop has all of the technologies needed to take care of your vehicle. They presently collaborate with a large number of vehicle insurance companies. The company handles every aspect of car maintenance, from diagnostics to complete repairs.
The following is a list of services provided by this Dubai auto garage:
Inspection of the lug bolts
Check the oil level.
Fill the washing with detergent.
Check the depth of your tires.
Inspection of the brakes.
Check the spark plug wires.
Check the power steering fluid.
Check the brake fluid.
Inspection of the fuel pressure regulator.
Inspection of the timing belt
Procedures for PAL Auto Maintenance.
Cleaning the battery.
Windshield wipers need to be replaced.
Conclusion
These are the top ten car repair garages in Dubai UAE. There are a couple more service facilities that give excellent customer service. Most people avoid having their automobiles inspected for fear of incurring additional fees. However, all of these garages charge reasonable rates for their services. Furthermore, if your car is insured, the insurance provider covers the cost of accidental repairs. As a result, you should always have your car tested frequently.
Note: The Highlight text needs to be made an anchor for the same Uploaded Blog URL