Top 10 Car Wash & Cleaning Garages in Al Quoz Dubai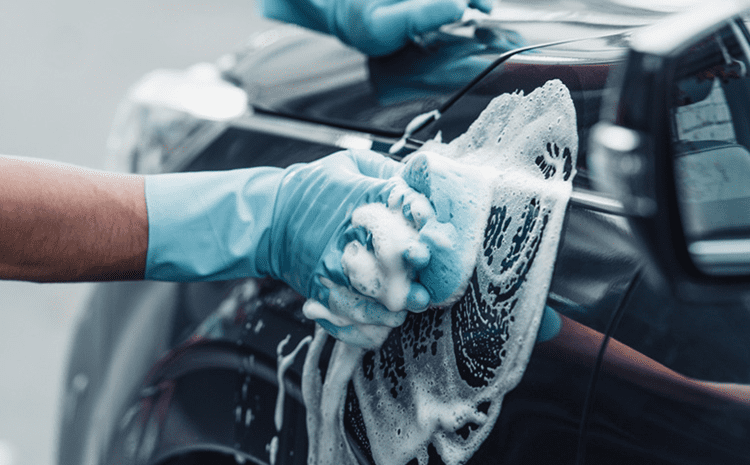 Top 10 Car Wash & Cleaning Garages in Al Quoz Dubai
If you are a car lover, cars are like family members. And, just as we all need to take care of our bodies by cleaning them regularly, cars require the same love and care. A car wash is necessary to preserve the vehicle in good working order, not only in terms of aesthetics but also in terms of performance. As a result, you will learn about some of the best car wash in Dubai companies in this article.
If you reside in Dubai, you're probably already aware of how important it is to maintain your automobile clean and running. There is a good possibility you are looking for the best vehicle wash in Dubai.
Types of Car wash
Car Wash Manual
Individuals perform the manual wash, as the name implies. A manual wash is more expensive than an automatic wash since it requires manual labor. However, this delivers a great wash without damaging the car's paint.
Automatic Car Washing
Several automated machines will completely clean your car. Although this type of wash is less expensive than manual washing, most experts do not advocate it. The car wash machine uses a lot of friction, which can harm the paint, and any job done manually is far better.
Steam Wash
There may be stains on your car that cannot be removed manually or automatically. As a result, service facilities offer a steam wash, which removes the tough stains but does not guarantee that it will not harm the car's paint.
Top 10 Car Wash & Cleaning Garages in UAE
Here is the list of the ten best car wash in Dubai:
Dar Al Madina Garage is one of the best car wash in Dubai, where you get car repair services, including car wash and cleaning services. We have a highly experienced and dedicated team of professionals who provide you with the most comfortable and exciting motoring experience possible and Quality Services ranging from genuine accessories to servicing and attention.
Dar Al Madina Garage is pleased to provide you with a full-service car wash. We deliver dependable, high-quality service at a fair price. We work on local and international vehicles and are the best alternative for routine maintenance of your car, SUV, or fleet vehicles.
Orange Auto is a wonderful place to get your car cleaned in Dubai. Orange employs a team of experienced and professional technicians who continuously look for opportunities to wash your vehicle.
This vehicle wash shop in Dubai offers various car cleaning services, including steam wash, manual wash, automatic wash, and more, all at affordable costs. Please visit orange auto for bookings and other information about the Orange Auto car wash in Dubai, or you can visit their real location in the Al Quoz area.
VOne is one of the best car wash in Dubai and offers consumers efficient automobile washing services. They also provide automotive maintenance services, including regular car washes, steam washes, and full body washes.
Visit VOne's official website or their workshop and washing center in Umm Ramool, Dubai, for car cleaning and other services inquiries.
Keno Automotive Care offers a wide range of car services, from manual or automatic engine washing to exterior washing. They're also always willing to come down to wherever you are to take your car away for proper cleaning. They are one of the Leading car wash in Dubai.
They also have an app so you can use it to book an appointment first to wash your vehicle. You get satisfied with services. Keno Car Care also has many professional workers who will arrive on time to pick up your car from wherever you are and offer all necessary services.
You're looking for the best auto repair services in Dubai, right? PitStopArabia, founded in 2015, offers the best mobile automobile services in the UAE. They provide excellent car wash, detailing, paint protection, air conditioning repair, brake repair, and other mechanical and electrical maintenance services.
This garage is committed to meeting the demands of its customers in Dubai by delivering high-quality car repair services. Their professional technicians use cutting-edge technology to provide automotive repair and maintenance services for various vehicle models. Employees at PitStopArabia work day and night tirelessly to provide their customers with a level of convenience that they won't find at any other garage.
People who own a car don't want to squander their money and time on an unskilled car repair service. Carcility is the best car wash in Dubai that offer consumers safe and cost-effective services that save them time and money. Every motorist may provide their car with the essential maintenance it requires at a low cost in the comfort of their own home.
Carcility is your one-stop shop for all your vehicle service and maintenance needs, ensuring comfortable and stress-free driving. When it comes to servicing, their workers' purpose is to provide the greatest automobile detailing service, interior and exterior wash, tyre services, paint treatment, and other services to the drivers.
ServicesMyCar is one of the best car wash in Dubai. The right car repair business is critical for the regular maintenance of your luxury vehicles. 'Service My car' has several car workshops throughout the UAE that can meet your mobile vehicle repair needs in the automotive business. If you need car detailing, electrical or mechanical work done, they can do it all.
Their vehicle workshops are outfitted with cutting-edge technology, tools, and equipment, which highly trained mechanics manage. Furthermore, the company's employees are always there to assist you with any automotive services your vehicle may require.
Majestic Car Care
Majestic car Care is a well-known car detailing service center in the United Arab Emirates. They offer detailed services tailored to their client's demands in every way.
Majestic Car Care employs a team of licensed technicians from the United States. They not only provide high-quality services to their consumers, but they also offer advice on car care and upkeep.
Majestic Car Care provides car detailing services tailored to the vehicle's look. They use their unique auto care products to give services such as bird stains, scratch removal, paintwork cleansing, tar clinging to the surface, holograms, and more. They have various plans to choose from to provide the most luxury details.
CAFU
CAFU is a leader in the automotive service technology industry. They began as a fuel delivery concept, then expanded their service offering to include car washes delivered to your home, engine oil changes, battery replacements, and tyre replacements.
SuperShine Exterior is an environmentally friendly vehicle wash that uses high-quality wax sealant and microfiber towels to give your car a long-lasting SuperShine gloss. They are one of the best car wash in Dubai.
Your car will have a SuperShine long-lasting shine and be virus and 99.9% bacteria-free, thanks to our internal Anti-Bacterial process, including inside vacuuming, cleaning upholstery, carpets, panels, and windows.
Crystal Shine
Crystal Shine has delivered vehicle preparation and appearance services in the UAE for nearly ten years. It is one of the best car wash in Dubai's most prominent vehicle care business, Crystal Shine, tries to preserve cars in the finest possible condition with its interior and exterior car care services.
Paint polish swirl removal, scratch removal, glazing, hard water spot water removal, paint decontamination, tar removal, cement removal, metal polish, and other car detailing services are provided by Crystal Shine.