Top Benefits of Visiting Car Service Station in Dubai Timely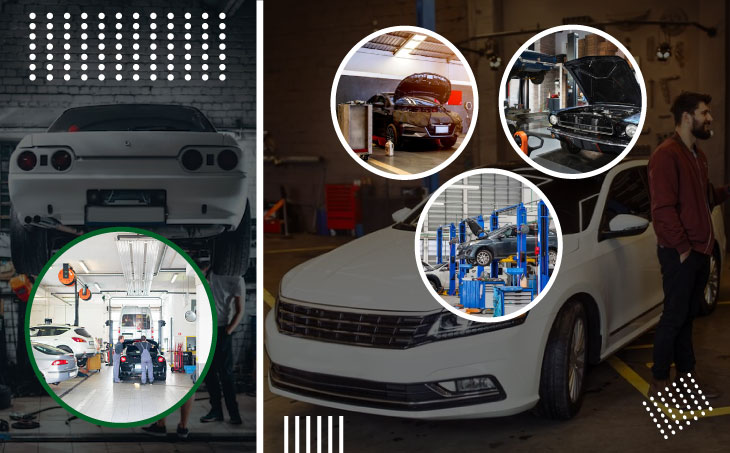 If you want to make your vehicle work longer and safely, then you have to visit any car service station in Dubai. If you are in Dubai temporarily or permanently, you will need regular maintenance of your vehicle. In this article, we will discuss several benefits that are associated with a scheduled visit to a car service center in Dubai.
Expertise and Experience
Car service stations in Dubai are staffed with highly skilled and knowledgeable mechanics who are familiar with the complexities of numerous car makes and models. They can identify and fix a variety of automotive problems, so you can relax knowing your automobile is in good hands.
Advanced Technology
Dubai is an expert in technological innovation, and this is evident in its vehicle service facilities. They have up-to-date equipment and diagnostic tools for quickly locating and fixing problems. This guarantees that your car will get the best care available.
Convenience
Car service stations in Dubai frequently provide practical services like pick-up and drop-off services, online appointment scheduling, and even mobile mechanics that will travel to you. You may save time and avoid hassles with car maintenance thanks to these services.
Safety
For road safety, routine car maintenance is important. Your car may suffer from Dubai's harsh weather conditions, such as the intense heat. Your car's brakes, Tyres repair, and other safety-related components are kept in good condition with routine inspections.
Extended Lifespan
Your car's life can be considerably increased with regular maintenance. You may avoid expensive breakdowns and premature damage, which will ultimately save you money over time. You can overcome major and minor problems by taking care of problems as soon as they arise and following suggested service intervals.
Fuel Efficiency
Traffic in Dubai may be difficult and many people are concerned about the rising cost of gas. Vehicles that have been well maintained typically use less fuel which saves you money at the pump and lowers your impact on the environment.
Resale Value
Regular maintenance can greatly raise your car's resale value if you intend to sell it in the future. Future buyers are more likely to choose to acquire a properly maintained car with a service record.
Warranty Compliance
If your vehicle is still under warranty, then maintaining warranty compliance means taking it to an approved service center in Dubai. This is important since having warranty protection might help you avoid paying for repairs and replacements.
Quality Parts and Lubricants
Reputable car service stations always use lubricants and parts that have been approved by the manufacturer. You can be confident that your car will continue to run efficiently and reliably.
Personalized Service
There are several car service stations that offer individualized service programs made to meet the unique requirements of your car. This guarantees that you get the upkeep and fixes your car's particular make and model needs.
Environmental Responsibility
Efficiency and environmental responsibility are highly valued in Dubai. Regular car maintenance helps minimize emissions and improves the quality of the air in the city.
Peace of Mind
It gives you peace of mind to know that your car is in excellent condition. Driving with assurance is possible because unexpected issues are less likely to happen to you while you are traveling on the road.
Emergency Assistance
Many auto repair shops in Dubai provide roadside assistance services in the event of an accident or other emergency. This can really save your life, especially if you don't know the area well or have car issues in bad weather.
Comprehensive Services
Car service stations in Dubai offer Regular maintenance, engine diagnostics, brake and suspension repairs, air conditioning servicing, and other services. These one-stop stores are reliable resources for all of your automobile needs.
Transparent Pricing
Reputable servicing facilities in Dubai often offer clear prices and thorough justifications for bills. This openness creates confidence and guarantees that you know exactly what you are purchasing.
It can be concluded in the last that for your vehicle to operate effectively, safely, and dependably in Dubai's harsh conditions, you must take it to a car service station.